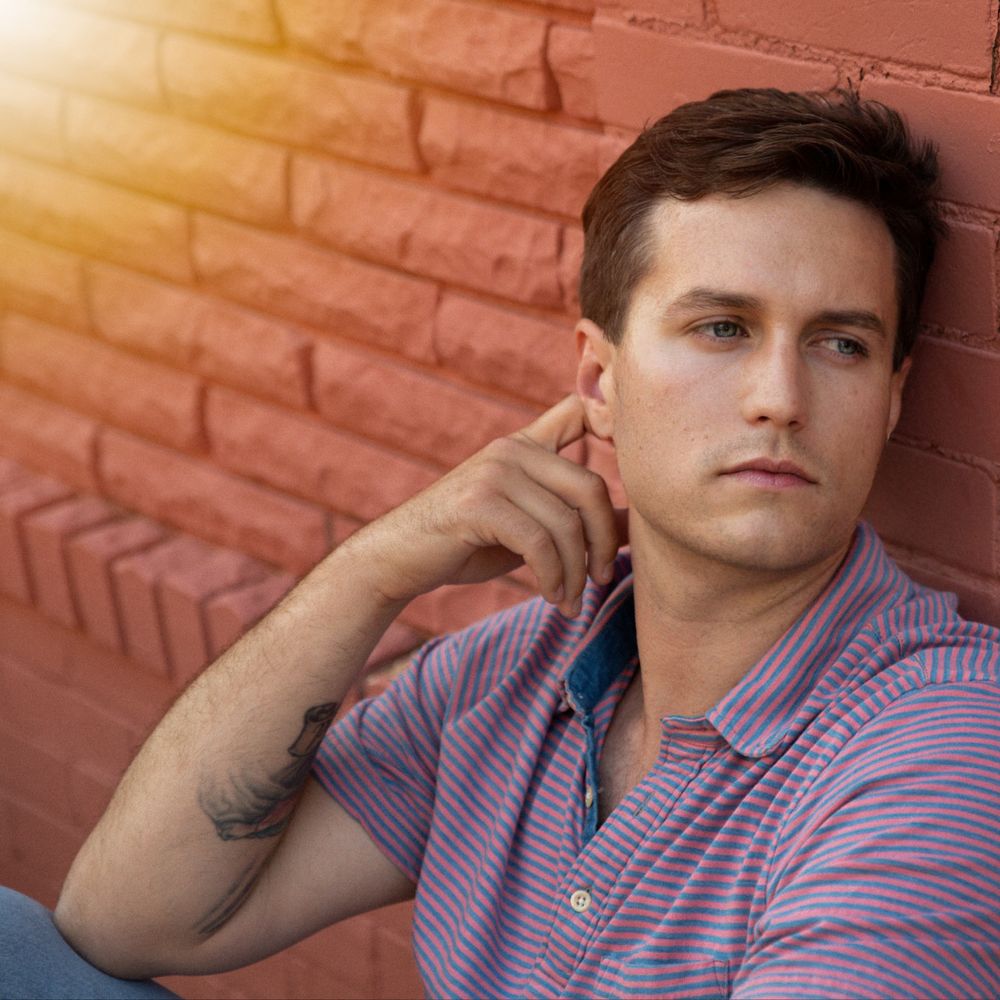 Breezy stories of unrequited love, earnest confessions, and genuine emotion color the ten songs on Driving at Sunset by ANDREW X. Like a classic John Hughes movie, the singer/songwriter's melodic pop-rock offers a warm blanket of sentimentality, nostalgia, and positivity in an uncertain world.

Andrew is well-versed in the iconic tone of a Fender Telecaster, the soothing sound of vintage synth, the rhythmic rumble of percussion, and an intimate croon. His authentic compositions form a diverse body of work that profoundly resonates with lovers of classic radio anthems. His unrelentingly upbeat music embraces themes of romance, passion, and overcoming adversity while effortlessly blending modern sensibilities with a heartfelt homage to late 80s/early 90s pop-rock influences.

"I hope hearing my songs will lift listeners' spirits and remind them that life is still good, and friends are still important. And that love is still real, worth believing in and fighting for," Andrew says. 

As a child, he fell in love with effervescent radio hits from the likes of Bryan Adams, Phil Collins, and Steve Winwood, planting the seeds for the captivating music he'd eventually create. 

Andrew is a young veteran of the North Carolina indie rock scene whose music was heard on pop culture staples like The Real World, Keeping Up with The Kardashians, Bad Girls Club, and Teen Mom. As the principal songwriter in the small but beloved Charlotte-based band The Air Station (formerly hot vegas), he played gigs with NEEDTOBREATHE, Gym Class Heroes, and Relient K. 

After hundreds of shows, some radio airplay, and tons of momentum in the MySpace era, Andrew shifted gears when a boxing club he started in his garage blossomed into a successful competitive gym. However, his early solo efforts, including the "Heaven and Earth" double album set Language of Love (2009), and Young Hearts (2015), offered a distinct promise of the spirited tunes to come.  

Now, Andrew makes a vibrant return to music with Driving at Sunset, a record that encapsulates the essence of summer itself. The ten-song collection elicits similar feelings as a Sunday afternoon watching Ferris Bueller's Day Off or Sixteen Candles, or a nighttime drive down the coast. 

"I set out to make an album that speaks to the power of passion and following your heart," he explains. "And one that evokes feelings of hope and encouragement. I believe there is a lot of chaos and negativity being pushed on people in the world today, so I wanted these songs to offer comfort and reassurance to the listener. The album tells the story of a hopeful romantic doing their best to navigate the complexities of life." 

Driving at Sunset was produced by Matt Goldman (Underoath, Anberlin), mixed by Mark Needham (The Killers, Imagine Dragons), and mastered by Ted Jensen (NEEDTOBREATHE, Florence + The Machine).
 
Andrew's unwavering dedication to his craft is remarkable, with a determination to reach as many people as possible who might connect with the singularly positive intent of his songs.
 
"I don't want to look back on my life someday and know that I didn't give it one hundred percent," he says. "On this album, from the songwriting to the recording, I know that I have." 

With his irresistible melodies, heartfelt lyrics, and a sound capturing the essence of positive vibes and nostalgia, Andrew X leaves an indelible mark on the hearts of his listeners, reminding them of the enduring power of music to uplift, inspire, and provide solace in the face of life's struggles.